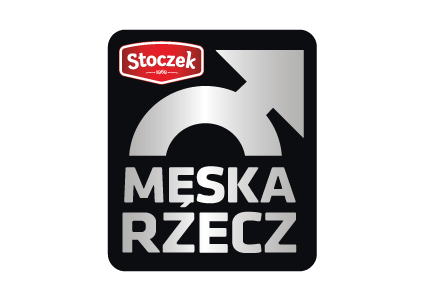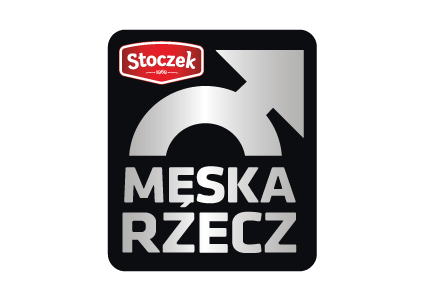 A series of culinary products created for real men. Well-seasoned and very nutritious finished and semi-finished products. They are delicious and at the same time, easy to prepare – just heat them up and in some cases, add your favourite pasta, rice or groats. Thanks to this, they are perfect for travelling, work and in other situations when there is no time and conditions for fully cooked dinner. The products from "Męska rzecz" series are based on the traditional Polish cuisine and contain large amounts of meat. They provide strength and energy for the rest of the day.
O nas:
MĘSKA RZECZ

Seria produktów kulinarnych stworzonych dla prawdziwych mężczyzn. Świetnie doprawione i bardzo pożywne gotowe posiłki i półprodukty. Są smaczne, a zarazem łatwe w przygotowaniu – wystarczy podgrzać i w niektórych przypadkach uzupełnić o ulubiony makaron, ryż lub kaszę. Dzięki temu doskonale nadają się na wyjazdy,do pracy i w innych sytuacjach, kiedy nie ma czasu i warunków do pełnego gotowania obiadu. Produkty z serii "Męska rzecz" bazują na tradycyjnej kuchni polskiej i zawierają duże ilości mięsa. Dodają siły i energii na resztę dnia.
FOR DISTRIBUTORS
We would like to invite the owners of retail shops, commercial networks and wholesalers to cooperate in the distribution of the products of Męska Rzecz brand. Our meals are characterised by a good quality and a very good quality to price ratio.
Męska rzecz is a series of ready-made dishes for men, primarily for those who do not like or do not have time for cooking and are looking for traditional dishes in a delicious form. The specially prepared series stands out on the store shelf among the ready-made dishes in jars. We have achieved it thanks to packaging designed specifically for men. This makes it easy for a potential client-man looking for a product for himself in the shop to notice our series designed specifically for him. If you also want to distinguish your retail offer by offering ready-made dishes dedicated for men, do not hesitate to contact us.
Informacje
DLA DYSTRYBUTORÓW

Zapraszamy właścicieli sklepów detalicznych, sieci handlowych i hurtowni do współpracy w zakresie dystrybucji produktów marki Męska Rzecz. Nasze dania cechuje dobra jakość i bardzo dobry stosunek jakości i ceny.
Męska rzecz to seria gotowych dań dla mężczyzn, przede wszystkim dla tych, którzy nie lubią lub nie mają czasu gotować, a poszukują tradycyjnych potraw w smacznym wydaniu. Specjalnie przygotowana seria wyróżnia się na sklepowej półce spośród gotowych dań w słoikach. Osiągnęliśmy to dzięki opakowaniom projektowanym specjalnie dla panów. Sprawia to, że potencjalny klient-mężczyzna poszukujący w sklepie produktu dla siebie, łatwo zauważy naszą serię zaprojektowaną specjalnie dla niego. Jeśli także Państwo chcą wyróżnić swoją ofertę detaliczną poprzez zaoferowanie gotowych dań dedykowanych dla mężczyzn, zapraszamy do kontaktu.