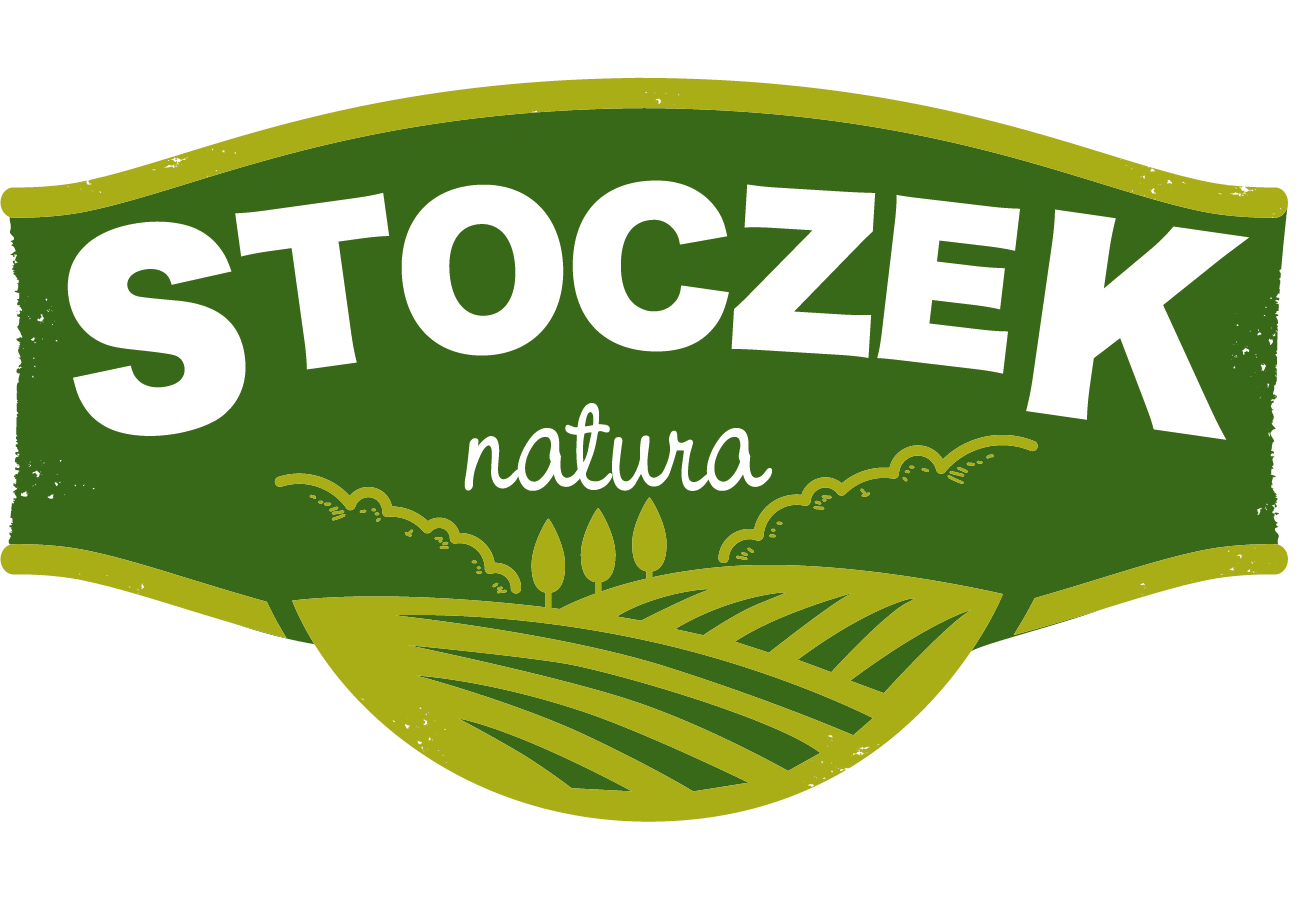 About us:
STOCZEK NATURA

Stoczek's line of ready-made dishes consists of seven classical dinner dishes of Polish cuisine, prepared with utmost care according to the traditional recipes of our grandmothers.
Our dishes are based on only natural, selected ingredients, without preservatives, artificial colours and flavours. Thank to this they are not only delicious but also healthy.
They are perfect in everyday cooking when they may be a basis for preparing dinner consisting of several ingredients for the whole family. The characteristic "click" when opening a jar is a guarantee of freshness and full taste of Stoczek's ready-made dishes.
O nas:
STOCZEK NATURA

Linia dań gotowych Stoczek to siedem klasycznych obiadów kuchni polskiej, przygotowanych z wielką starannością według tradycyjnych receptur naszych babć.
Nasze dania powstają na bazie wyłącznie naturalnych, wyselekcjonowanych składników, bez konserwantów, sztucznych barwników i aromatów. Dzięki temu są nie tylko pyszne, ale i zdrowe.
Doskonale sprawdzają się w codziennej kuchni, gdzie mogą stanowić bazę do przygotowania kilku składnikowego obiadu dla całej rodziny. Charakterystyczny "klik" przy odkręcaniu słoika to gwarancja świeżości i pełni smaku dań gotowych "Stoczek".
FOR DISTRIBUTORS

We would like to invite the owners of retail shops, commercial networks and wholesalers to cooperate in the distribution of the products of Stoczek brand. Our products are characterised by a high quality originating from natural products and a very good quality to price ratio.
In a busy world more and more consumers are looking for ready-made dinner dishes which at the same time are prepared according to the traditional recipes. Our ready-made dishes in jars constitute a response to this increasing consumer need. We made every effort to ensure that the products we offer are tasteful for all the lovers of the traditional cuisine and at the same time are quick to heat and serve. So it is a good idea to deliver them to your customers! In our offer you will also find other types of products: traditional lard with onion and plum jams prepared according to our grandmothers' recipes. They will perfectly complement the lines of traditional ready-made dishes of our brand, and for your store offer they constitute a desirable extension with much-loved and sought-after snacks and additions to bread.
Informacje
DLA DYSTRYBUTORÓW

Zapraszamy właścicieli sklepów detalicznych, sieci handlowych i hurtowni do współpracy w zakresie dystrybucji produktów marki Stoczek. Nasze produkty cechuje wysoka jakość pochodząca z naturalnych produktów oraz bardzo dobry stosunek jakości i ceny.
W zabieganym świecie coraz więcej konsumentów poszukuje gotowych, a jednocześnie przygotowanych według tradycyjnych receptur dań obiadowych. Nasze dania gotowe w słoikach to odpowiedź na tę szybko rosnącą potrzebę konsumencką. Dołożyliśmy wszelkich starań, aby oferowane przez nas produkty smakowały wszystkim miłośnikom  tradycyjnej kuchni, a były jednocześnie szybkie do podgrzania i podania. Warto więc aby trafiły one do Państwa klientów! W naszym asortymencie znajdą Państwo także inne rodzaje produktów: tradycyjne smalec z cebulką oraz powidła śliwkowe przygotowywane według receptur naszych babć. Wspaniale uzupełniają one linie tradycyjnych dań gotowych naszej marki, a dla Państwa oferty sklepowej stanowią pożądane uzupełnienie o bardzo lubiane i poszukiwane przekąski i dodatki do chleba,