1965 – The Presidium of the District National Council in Łuków established Przedsiębiorstwo Przemysłu Terenowego "Stoczek" under construction in Stoczek Łukowski. The choice of plant localisation was very good, both in terms of ecology, which had and still has an impact on the product quality, and in terms of economy – it translated into the development of the region and guarantee of work for Stoczek's residents.
1969 – The entity was transformed into an operational enterprise under the name Wytwórnia Konserw i Mrożonek Państwowego Przemysłu Terenowego "Stoczek" in Stoczek Łukowski. The production plant was launched in May 1969.
1972 – there were as many as 237 people working in the plant.
1976 – In connection with the order of the Ministry of Food Industry and Purchase, five enterprises from Lublin, Bielsk Podlaski, Chełm, Siedlce and Zamość voivodships were combined into one state-owned enterprise under the name "Lubelskie Zakłady Przemysłu Owocowo-Warzywnego" with its registered office in Lublin. In this way, Wytwórnia Konserw i Mrożonek Państwowego Przemysłu Terenowego "Stoczek" became a part of the conglomerate.
1980 – As a result of further centralisation, the Plant in Stoczek became one of nine plants and processing plants constituting Kombinat Przemysłowo-Rolny "Fructopol" in Lublin.
1990 – The Plant was selected for privatisation and put up for sale. In 1993 the company was acquired by the private entrepreneur and renamed Zakład Przetwórstwa Owocowo-Warzywnego.
16 December 1998 – A limited liability company was established under the name Stoczek Sp. z o.o. In the years 2000-2002 a comprehensive modernisation of the plant was carried out. It was completely rebuilt, modern machines and devices were bought. In this way, a modern production plant was created, meeting the national and European requirements in terms of sanitary and veterinary standards. HACCP system was implemented, which guaranteed health safety of food during its production and distribution.
2007 – in April Stoczek became a part of the capital group built around Makarony Polskie SA listed on the stock exchange. It gave us huge opportunities of development, expansion of distribution channels and extension of activity.
We are one of the top manufacturers of ready-made dishes in Poland. Our production plant is located in Stoczek Łukowski, away from industrial centres and city pollution, which guarantees ecological production.
The investments that we have made in the recent years cover e.g. a comprehensive modernisation of the plant, which allowed to implement high quality and sanitary-veterinary standards.
We carry our production in accordance with the international standards of quality and product safety systems – we have IFS and BRC certificates. We produce in accordance with HACCP quality system and under strict supervision of the District Veterinary Officer. We have also obtained export permissions for the EU markets.
We are a credible and reliable trading partner.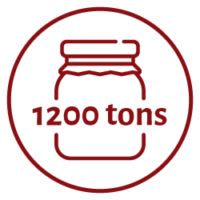 OF JAM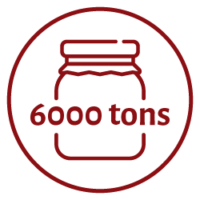 dishes in jars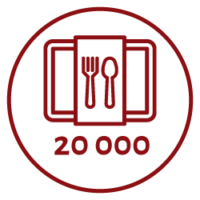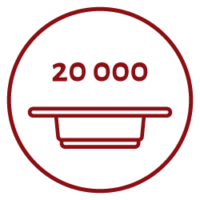 dishes in bowls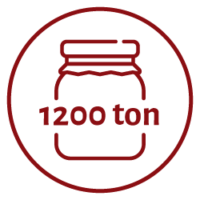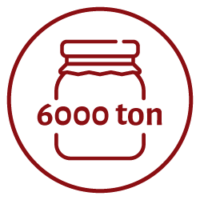 dishes in jars
every year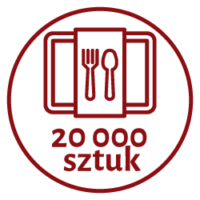 dishes on trays
every day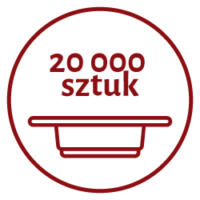 dishes in bowls
every day